Nick Belsey Book #1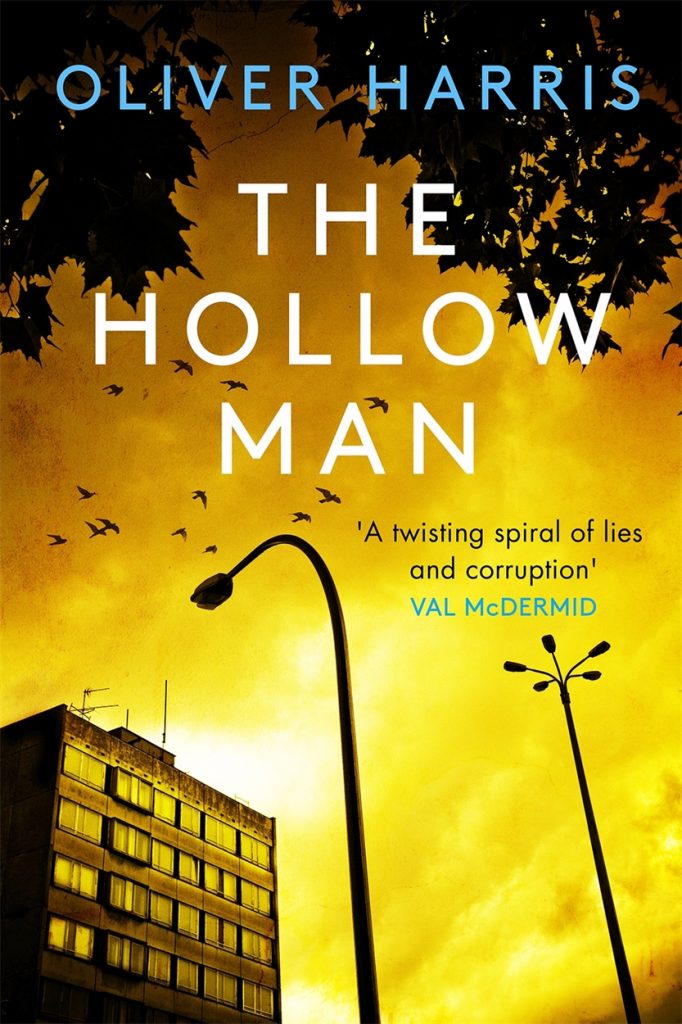 The first in the DC Nick Belsey series
Detective Nick Belsey needs help. Something happened last night – something with the boss's wife – and Belsey needs to get out of London, and away from the debt and the drink and the deceit.
Collecting his belongings back at Hampstead CID on what should be the last day of his career, Belsey sees a missing person's report. But this one's different; this is on the Bishops Avenue, one of the most expensive streets in the city. Belsey sees a chance for a new life.
But someone else got there first.
Reviews
"A booze-soaked brawl of a party… Mazey, pacey London noir." — Ian Rankin
"A twisting spiral of lies and corruption, a pitch-perfect portrait of contemporary London and a beguiling bastard of a hero – what a recipe for a great read." — Val McDermid
"Harris has plundered London's underworld for his richly plotted and unusual detective series – the underworld of the impossibly rich and powerful and corrupt, the kind who bypass governments and laws and financial regulations and will stop at nothing to achieve their aims. It's heady stuff." — Carla McKay, Daily Mail
"…ending in a spectacular finale with James Bond-esque levels of chaos and destruction. Suspend your disbelief and hang on to your hat, and you'll have a whale of a time." — Laura Wilson, author of A Capital Crime in The Guardian
"The book we have been waiting for without knowing we were is a credible modern London thriller. For the city that produced Sherlock Holmes, we have had a pretty thin offering on chillers that make the capital as eerie as Le Carré's Berlin or Larsson's Stockholm. But I am engrossed in Oliver Harris's The Hollow Man, which is sublimely rude about the capital and extremely well written." — Evening Standard
"DC Nick Belsey, facing the sack after drunkenly totalling one squad car too many, decides to move into the plush Hampstead home of the mysterious businessman whose suicide he is investigating and devises a scheme to get his hands on his cash…[Harris] is so generous with the thrills, spills and fine writing." — Jake Kerridge, Telegraph
"The plot of The Hollow Man rushes on, passing through London's worlds of traditional crime and recent international financial scams… The mixture is fast and furious." — Ruth Morse, TLS
"This is an astonishingly good first novel. Its plot is original, its dialogue lively, and in DC Belsey – the man who can't make up his mind whether he's a corrupt slacker or a dedicated detective and seems cursed to be both at once – it has a protagonist who truly stands out from the crowd." — Mat Coward, Morning Star
"Just when he thought he was out, a Russian oligarch's disappearance pulls DCI Nick Belsey back into Hampstead CID. Belsey doesn't so much as bend the rule of law in his search for the tycoon as belt it repeatedly with a blunt instrument until it breaks. You can imagine Rhys Ifans playing him in the TV adaptation, of which there will surely be one…" — Holiday Crime Reads, Shortlist
"From the wilds of Hampstead Heath to the nether world of Elephant & Castle to the Square Mile, Belsey pounds the pavements and on doors, investigating and interrogating at great speed, desperate to keep ahead of his colleagues in a bid for freedom. Grittily specific on London, its denizens and its interlopers, this debut is the first of a series, and, if its climax – a Stansted Airport spectacular – is anything to go by, worth keeping an eye on." — Daneet Steffens, Time Out
"Belsey is everything you could want from a cop: he's a conman, a chauvinist, never at a loss for a sardonic comeback – hell, he doesn't even flinch when he's spitting out teeth. A sharp, slick and relentless thriller, Oliver Harris's debut also casually, brilliantly skewers the capital, from the seediest of South London boozers to the 'heritage plumpness' of Hampstead itself." — Stephanie Cross, The Lady
"Harris knows the streets, broad and narrow, of Hampstead and Highgate like the proverbial. And this knowledge, plus scrupulous research into police procedures, pays off, as does the author's wide reading, which he passes on to Belsey. High suspense, fast action and a moral frame, because alongside the lover of crime-writing, double-agents, and human fallibility, there's an academic crouching in Harris's back garden." — Piers Plowright, West End Extra
"As with the best of crime fiction, The Hollow Man utilises place beautifully. Set in the wealth centres of the capital where the oligarchs roam, the book shows us not the prosperous paradise of workaday fantasy, but instead a shadowy world of corruption and greed, paranoid and cynical…. The overall effect brings about something of a dark night of the soul. The isolation, greed and amorality in The Hollow Man are vivid and easily recognisable in the real world… For a curtain raiser, The Hollow Man is a superbly accomplished urban thriller." — Mike Stafford, bookegeeks.co.uk
More by Oliver Harris