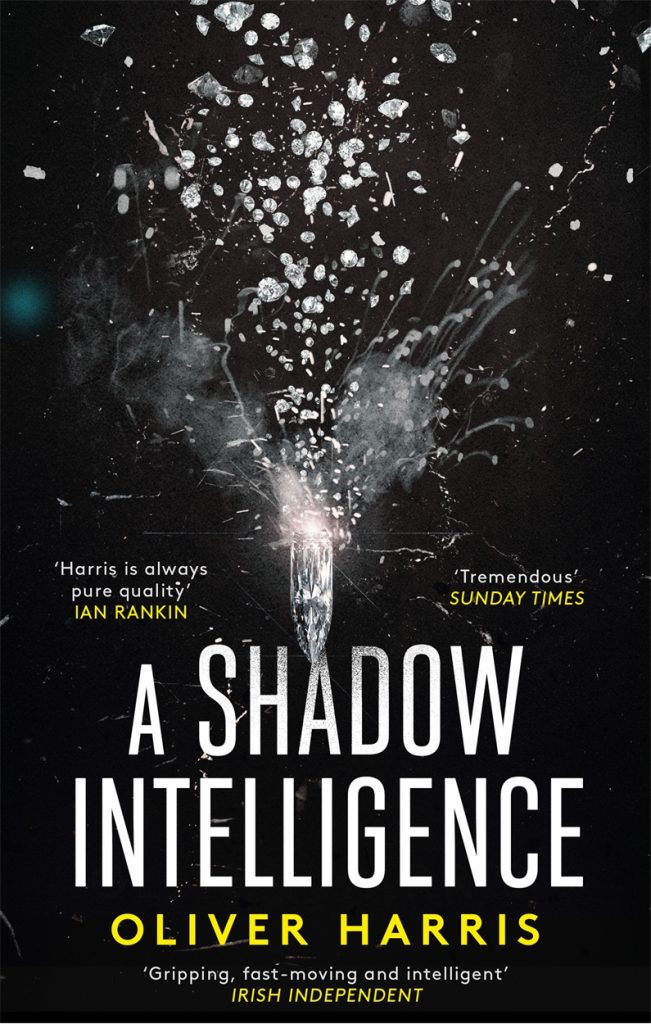 The intelligence service shows you how to steal cars, strip weapons, and improvise explosives. But no one tells you how to go home.
There is a dark side to MI6 that needs men like Elliot Kane – mercurial, inquisitive, free floating. He's spent fifteen years managing events overseas that never make the papers, deniable and deeply effective. Kane is a ghost in his own life, picking up and dropping personalities as each new cover story comes into play. But when a woman he loves, Joanna Lake, vanishes without a trace in Kazakhstan, he is forced centre stage in his own life.
Drawn ever deeper into a realm of deception, Kane moves from merely infiltrating events to steering them. He's used to a new mode of hybrid psychological warfare – but snowbound Kazakhstan presents unique challenges. Poised between China, Russia and the West, dictatorship and democracy, state intelligence and an increasingly powerful world of private agencies, it's impossible to work out who is manipulating who. And Kane's not the only one trying to figure out where Joanna Lake has gone or what she learned before disappearing.
Unable to trust anyone, hunted by his own colleagues, and with the life of someone he loves at stake, Kane needs to work out who is driving events, and why…
Reviews
"Oliver Harris is always pure quality and I'm loving the hell out of his foray into the contemporary spy novel. Elegant and compulsive." — Ian Rankin
"Elliot Kane needs his wits about him to keep track of his own identities and those of fellow MI6 agent Joanna, who he's looking for in Kazakhstan. The binary simplicity of the Cold War has been replaced by a geopolitical Rubik's cube of corruption, nationalism, oil money and internet deceit. Tremendous evocation of modern Kazakhstan and the contemporary intelligence landscape. Scary if true, or even half true." — Sunday Times Crime Club, star pick
"Elliot Kane is highly-trained MI6 spook. So highly-trained that he's pretty much forgotten who the hell he really is after years of false identities and subterfuge…In a deadly world of deception by just about every nasty state, and that includes his own, he's truly up against it in this complex thriller that keeps you on your toes throughout." — Sunday Sport, four stars
"A gripping, fast-moving and intelligent novel from new spy fiction star Oliver Harris which will leave readers wanting a lot more Elliot Kane adventures." — Irish Independent
"An intelligent and thoroughly researched spy-procedural giving razor-sharp insight into the particular challenges of 21st-century espionage." — Big Issue
"Elliott Kane is an unusually thoughtful spy… As much a thinker as a doer, Kane has much in common with le Carré's Jerry Westerby or Lionel Davidson's Johnny Porter, a plausibly multi-faceted old school operator with the skills – physical, psychological, intellectual – to negotiate the geopolitical faultlines of central Asia as Russia and China square up over Kazahstan's untapped oil reserve." — Irish Times
"A Middle East specialist, flies to Astana in Kazakhstan to search for his former colleague and lover Joanna, and gets caught up in the jostling for power, deals and intelligence in a city portrayed as becoming a 21st-century mecca for spooks . . . Classier writing, fresher characters, original setting, a real sense of insider lore (on both spycraft and geopolitics)." — Sunday Times
"A splendid thriller with new perspectives on places and the distinctly unclean side of the great game of espionage." — Crime Time
"A masterful entry into spy fiction. This may be the deepest a contemporary spy novel has penetrated the cold new world of dark web intelligence…An absorbing, superbly written novel likely to stand as one of the best spy novels of the year" — Kirkus Starred Review
More by Oliver Harris